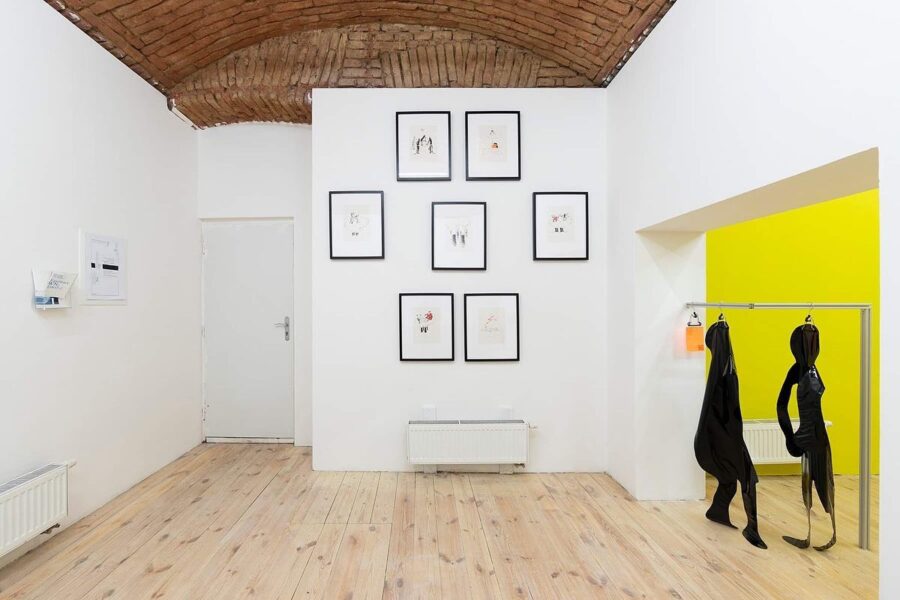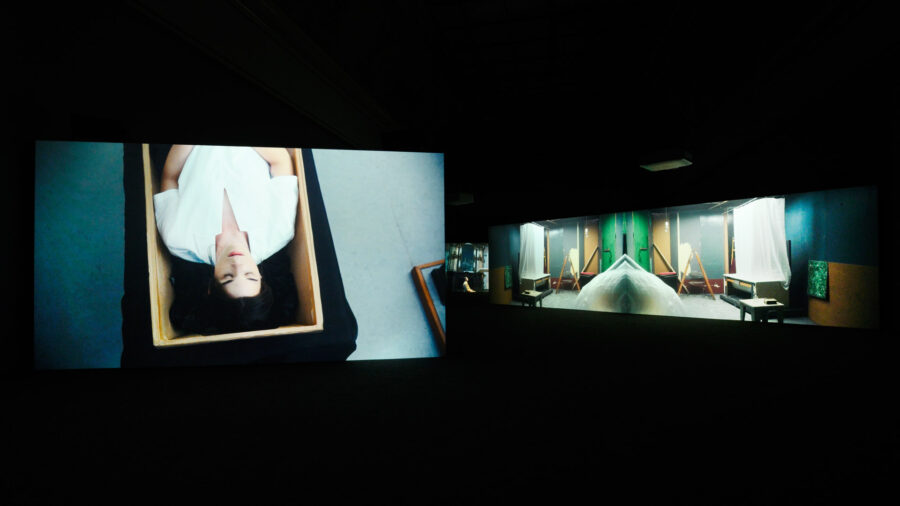 He are tips for current exhibitions in Prague that are worth visiting. This time, these are group exhibitions that include the young generation of Czech and international artists. In the 35M2 Gallery, Gallery Rudolfinum and Garage Gallery you can take a look into the most current topics of the contemporary art scene.
Fascinace WN-I0407-1
28. 04. 2023 – 19. 05. 2023
Curator: Tea Záchová
Artists: Hilda Hellström, Petra Herotová, Daniela Grabosch, Vojtěch Radukalan
The chapter Nuclear Cultures, which presents four visual projects and exhibitions, is concerned with energy, with its primary emphasis on nuclear power. The first exhibition, entitled Fascinace WN-I0407-1 links together likeminded local artists with the international scene. It reflects opinions, either of a positive or negative character, regarding nuclear power stations themselves. The code in the exhibition title is a reference to the American sculptor James L. Acord, who devoted his life to working with radioactive materials and their waste. The code, which he had tattooed on the back of his neck in 1993, designates the licence number of the contract thanks to which he became the only person on the planet to officially own and possess nuclear material.
Shifted Realities
6. 3. 2023 – 11. 6. 2023
Curators: Eva Drexlerová, Jen Kratochvil, Petr Nedoma
Artists: Marwa Arsanios, Ed Atkins, Adéla Babanová, Zach Blas, Paul Maheke, Leslie Thornton
What is reality? And is there only one reality? Or are we offered the possibility to move between different versions and variations of what we otherwise take for granted and describe as reality? In recent years, both global and local politics have often made mention of divided societies, with the assumption that one side refuses to listen to the other, and vice versa. Is it possible that each of the parties lives in a different reality? What about the growing digital world? Can we consider this as real? Or do we reserve that privilege for describing the physical space around us, which we can look at with our own eyes and touch directly, without the help of displays, controllers or virtual reality gloves?
Tip of the Tongue
11.5. – 22.7. 2023
Curators: Natálie Kubíková, Mia Milgrom
Artists: Markéta Adamcová, Julie Béna, Juliet Carpenter, Andrea Marcellier, Tianrui Pan, Jiří Pitrmuc, Eva Rybářová, Markéta Slaná, Erika Velická & Tereza Kalousová, Zeynep Yilmaz