MIDNIGHT OF ART. Ways of collecting: Collection of Karel Babíček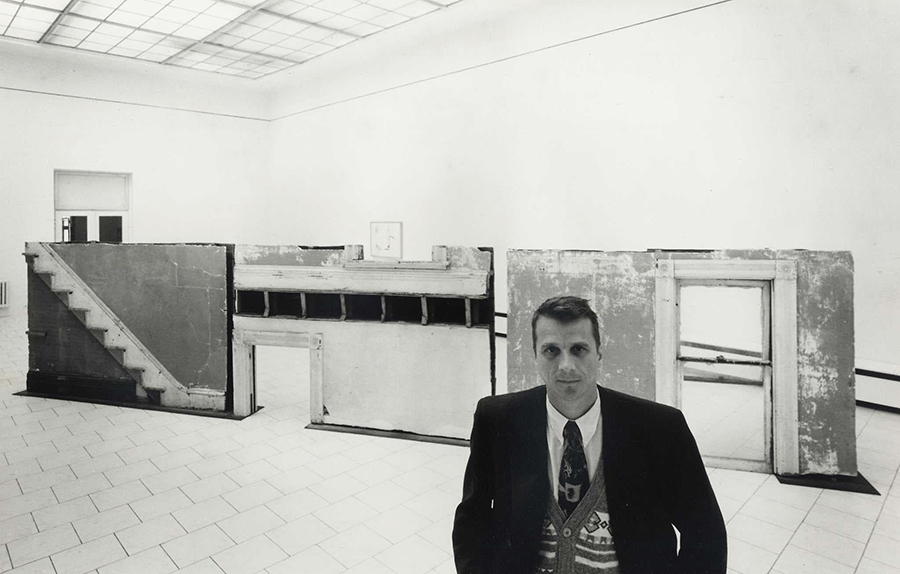 The Ways of Collecting series of exhibitions will present diverse approaches to collecting and provide a glimpse into rarely presented foreign and domestic private collections. It opens with the exhibition Midnight Art dedicated to the collection of Karel Babíček (1956). The collector, curator and dealer founded one of the first private galleries in Prague – Behémót – in 1991. He founded it with a vision of the New York model – the most important thing was the programme, the monitoring of current events and communication between different generations. As one of the first collectors, he sought out conceptual works and also supported their creation; his gallery presented multimedia works and regularly invited performers.
List of exhibited artists
Jan Bačkovský, Veronika Bromová, Tomáš Císařovský, Larry Clark, Tony Cragg, Jiří David, Nancy Davidson, Stanislav Diviš, Martin John, Stanislav Judl, Krištof Kintera, Vladimír Kokolia, Martin Krajc, Petr Kvíčala, Martin Mainer, František Matoušek, Jan Merta, Vladimír Merta, MICL, Michal Nesázal, Julian Opie, Petr Písařík, Jan Pištěk, Viktor Pivovarov, Otto Placht, Jiří Příhoda, Philippe Ramette, Lukáš Rittstein, Jaroslav Róna, František Skála, Tomáš Smetana, Vít Soukup, Václav Stratil, Antonín Střížek, Adriena Šimotová, Pavel Šmíd, Margita Titlová-Ylovsky, Kateřina Vincourová, Josef Žáček

11. 9. 2022, 16:00
Guided tour of the exhibition Midnight of Art with curator Lenka Lindaurová.